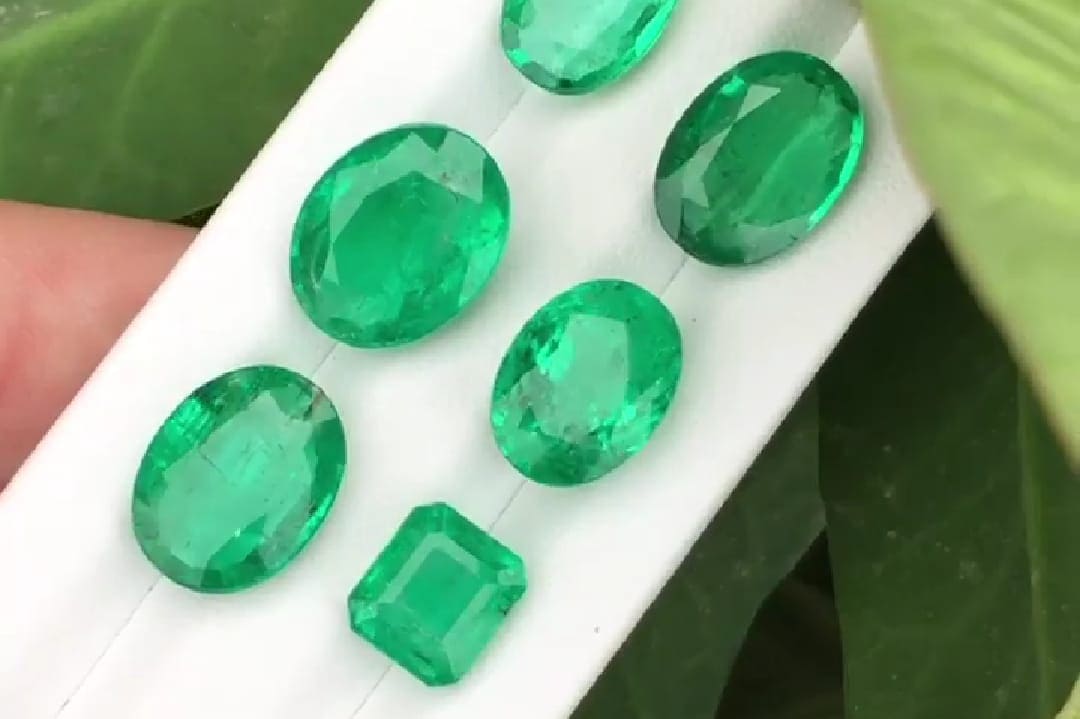 Ethiopian emeralds comes in light to vivid green color containing yellowish tone, the emeralds are considered a new formation of the gem in earth so the crystals are not fully developed like Colombian and is more vulnerable.
About Ethiopian Origin Emeralds
These are a newly discovered variety of the emerald in Ethiopia. The mining for the gem started roughly in year 2016 the rough crystals found here are bigger in sizes relatively to emeralds from origins of Colombia, Panjshir or Zambia. The over all shade is lighter but these have great brilliance and luster. White patches and premature crystals are common inclusions in them.
The Ethiopian emerald mined are smaller and produce a little fraction compared to Zambian Brazilian or other mines. Green gems mined in Ethiopia is some times not emerald but is Beryl due to lack of chromium present in them. Less then 2% of total emeralds produced worldwide is from Ethiopia.
As emeralds from other origin these also comes with a wide variety of quality mostly the rough comprises commercial quality crystals used to manufacture beads and cabs or stones to be used in silver jewelry as they are filled with inclusions and black mica spots but even amazing glowing quality of stones is found in the region which are deep medium green with velvet shade appearence. Ethiopian emeralds absorb less oil compared to other origin emerald stones.
Ethiopian Emerald Price by Manufacturer and Wholesaler
Price of transparent Ethiopian emeralds starts with $15/ct of included low quality small sizes and the top finished larger gems with clean clarity, flashy transparency and saturated deep color auctions over $3000/ct easily.
The color, carat weight, clarity and luster with cut and polish quality defines the price of the gemstone - The color of Ethiopian emerald is medium light green overall which resembles to the color of pariba tourmaline. Most the the rough comes in light shade but top quality mystic graas green shade is also found but in very small proportion. The clarity of the gems has been never good comes with mica patches and lot of color zoning is seen. The luster in the gemstones is sometimes best in class as that of top Colombian emeralds.
Ethiopian Emerald Mining and Price
Major mining areas are Kenticha, Oromia region, Dermi. These stones are sometimes called ''Shakiso emeralds'' for a town which is 150 km north of where these crystal deposits have been found, In Shakiso these emeralds are traded internationally.
Government in Ethiopia has been very strict since mining was started there in year 2016. The mining remained half of the times on halt due to security issues and instability of government there. The access to these mines was an offence and all the government permissions from center and region have to be conjured to do any smallest mining activity. Even after all this some regional groups with due permission from government are extracting the rough in some scattered blocks and revenue from which aids to the country's economy.
Jewelfields is a wholesale trader / dealer of Ethiopian emeralds at lowest rates
Cut and polished emeralds from Ethiopia
Check our inventory for all shapes as emerald cut (octagon step cut) faceted oval cut, pear cut, cabochons. GJEPC (gem and jewellery promotion council of India) GRS certification on demand.